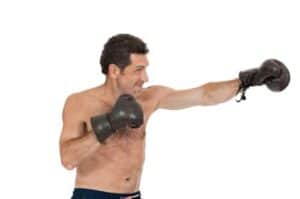 You understand the importance of fitness for your health, your mood and your overall wellbeing. You want to be more active. But having enough time for family, friends, work, and chores – let along fitting enough time in for a workout – seems impossible. So how do you find the time to exercise? The key is to be flexible and think of fitness as a way of life, not just something you do at the gym for 30 minutes, twice a week. All physical activity adds up to health benefits. Here's how to fit exercise into your busy everyday life.
Fitting in Fitness at Home
Get up early to spend 15 or 20 minutes walking, going on the treadmill, or doing an exercise DVD.
Workout while you do the chores. Burn calories and keep fit cleaning, raking the yard, mowing the lawn, or digging the garden.
Take family walks before or after dinner. Spend time outside as a family playing catch or riding your bikes.
Use dumbbells or do sit-ups and lunges while watching TV.
Walk your dog – get outside for regular walking with Fido.
Working Out at Work
Take the stairs whenever you can.
Walk or bike to work if you can. If you take the bus or the train, get off a stop earlier and walk the rest of the way.
Take a brisk walk instead of a coffee break.
Fit in a workout in your lunch hour – pick a gym close to the office or simply put on your training shoes and go for a short jog.
If you have to work away then pick a hotel with fitness facilities.
Making More Time for Fitness
When you go to the mall, park at the back of the lot or find a whole different lot to park in and walk the extra distance.
Walk several laps round the mall once you have finished shopping.
Sign up for a team sport like soccer, volleyball or softball. You get the benefits of exercise as well as the social interaction.
Make a date with a friend to go for a hike, ride bikes, or take a dance class rather than just having coffee.
If you have children, choose a gym with childcare facilities to give you the chance to work out in peace once or twice a week.