About 90% of people get at least one headache each year, and a reported 37 million Americans suffer from migraines. Headaches have many different causes, including environmental factors, stress, illness or disease, poor posture, and food allergies, and migraine headaches often run in families. Chronic headaches and migraines can be debilitating, leading to missed school and work, and interruption of normal life. Whether a patient suffers from migraine headaches, cluster headaches, or any other type of headaches, it's important to discover the root cause of the problem in order to determine the right method of treating headaches.
At Innovative Health and Wellness, our doctors and medical staff embrace a holistic healing approach to wellness, and that extends to our migraine headache treatment. While there's not a cure for migraine headaches, migraine treatments can ease the head and facial pain, nausea, and other symptoms.
After a thorough evaluation, using the most current diagnostic tools, our doctors develop a customized plan for each patient, taking into account the family history, current medications, and any existing health conditions. Chiropractic care, physiotherapy, therapeutic exercise, and nerve blocking are a few of the methods we have at our disposal for headache and migraine treatment. We also help patients adjust their lifestyles to ease headaches, by improving their sleep patterns and eating habits, and learning to avoid migraine triggers.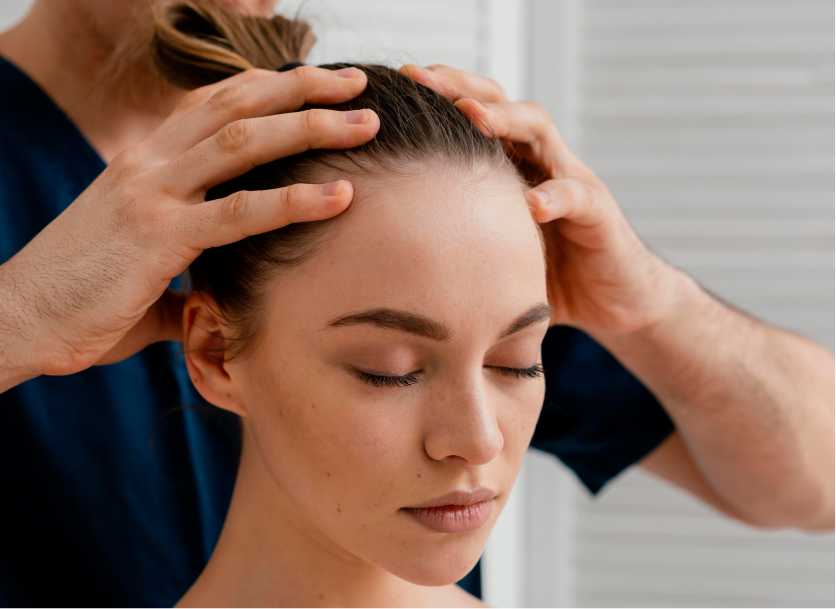 Innovative Health & Wellness has two Georgia locations: Woodstock (770) 926-4646 and Atlanta (404) 816-0222.
For your FREE consultation, call us today!
Real People,
Real results