About Your
Woodstock / Atlanta

Integrated Medical and Chiropractic Office.

Discover the Innovative Difference.

At Innovative Health and Wellness, our doctors and staff embrace a holistic approach to wellness; incorporating both traditional and natural healing methods. Offering chiropractic care, drug-free pain relief, a medical weight loss program, hormone replacement therapy, trigger point injections, and more, our medical team assists patients in "finding pathways to optimum health".

Combining the unique disciplines of medicine, physiotherapy, chiropractic care, disc decompression, and neuro-diagnostics in a state of the art facility, Innovative Health and Wellness treats conditions ranging from chronic pain to peripheral neuropathy, from hormonal imbalance to food sensitivity. Using the most advanced diagnostic and treatment options, we seek to address the cause of each individual patient's health concerns, in order to find the right course of action to meet each patient's needs.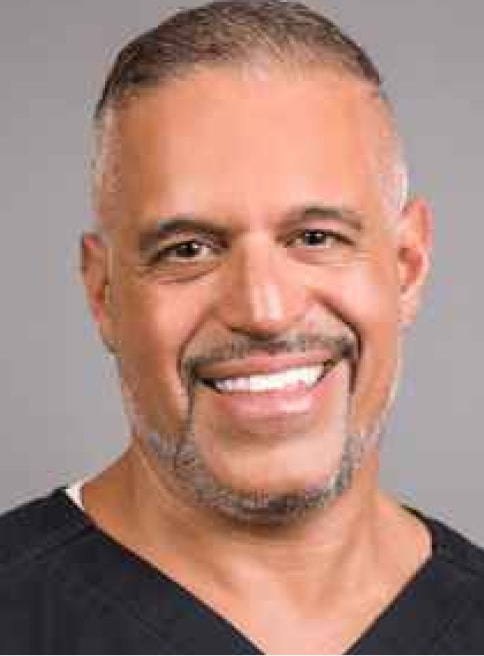 David M. Orlando
D.C.
David M.Orlando D.C. was born and raised in Paramus, New Jersey, where he graduated from Paramus High School. He knew at a young age that he wanted to pursue a career in health as a natural extension of his bodybuilding. Dr. Orlando competed at the age of 17 in the North American Natural Bodybuilding competition and he won first place in his first attempt. From that point on, Dr. Orlando competed in Natural bodybuilding competitions for a period of 10 years. He won many titles including the Junior USA Natural Bodybuilding and the Natural Bodybuilding world competition in Sicily, Italy. As a result of his intense passion for being healthy, and his interest in the human body, he became interested in natural healing. At age 15, he was introduced to chiropractic as a result of a football injury. At that point, he was so impressed with the science and philosophy of chiropractic that he decided this was what he was going to do. After high school he enrolled at the University of Bridgeport to pursue a degree in pre-chiropractic. He graduated magna cum laude with a degree in biology and a minor in psychology. He was awarded the school's highest science award the, the "Charles E. Reed" award for excellence in science. In December of 1994, he received his doctorate in chiropractic from Life University in Marietta, GA. He has been practicing for more than 20 years in the surrounding metro Atlanta area, and he is excited to share his expertise with all of his patients! He currently lives in Woodstock Ga and is very proud of his two beautiful children, Andrew and Malia.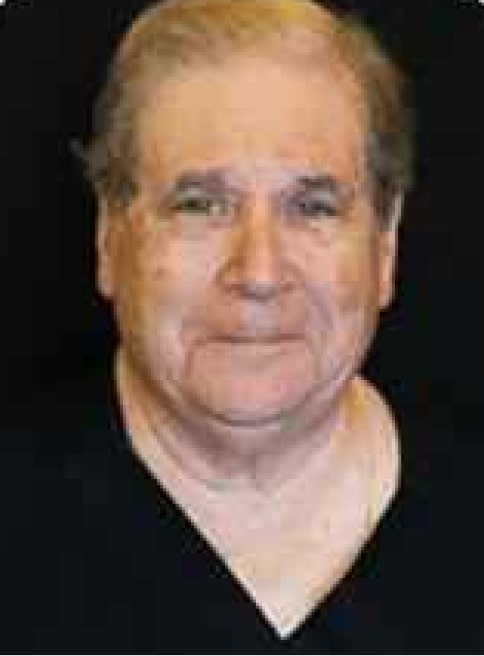 Neil Gladstone
M.D.
Dr. Neil S. Gladstone is a native of St. Louis, Missouri. He is a graduate of Central Methodist College (cum laude) and received his MD degree from the University of Missouri in 1969. Dr. Gladstone served his Internship and Residency in Obstetrics and Gynecology at St. John's Mercy Medical Center in St. Louis. He has served our country on active duty with the United States Air Force with the rank of Major, establishing a specialty service for Pregnant Diabetics. During his years of practice, Dr. Gladstone served as various Medical Staff Officers at both Southern Regional as well as Georgia Baptist. He was the co-founder of the Women's Health Care Alliance, which at the time was the largest single specialty organization in the US. He also worked to establish a Hospital Physicians Organization at Southern Regional. Since 2000, Dr. Gladstone has limited his practice to non-hospital practice, with his expertise in managing hormone problems including menopause and osteoporosis as well as a keen interest in preventive medicine. He takes pride in providing care for the most common and potentially devastating diseases to face all Americans namely cardiovascular (Heart) disease and the precursors of obesity, diabetes, hypertension, and lipid abnormalities. Continually Board Certified in Obstetrics and Gynecology since 1975, he is a member of the North American Menopause Society, The American Association of Gynecologic Laparoscopists, the International Society of Clinical Densitometry, The National Lipid Association, the Atlanta and Georgia State OB/GYN Societies, and is a Fellow of the American College of Obstetricians and Gynecologists. At the present time he is preparing for the examination to become a NAMS Certified Menopause Practitioner.
Dr. Gladstone and his wife Sandra of forty-two years have raised two beautiful and successful daughters, Jennifer and Laura. Jennifer, a retired TV News Anchor, is the proud mother of their grandson Ryan and oldest granddaughter Flynn. While Laura, who lives in Atlanta, is a manager at Northside Hospital in the IT department and the mother of youngest granddaughter, Caitlin Grace. With their two wonderful daughters making their way in the world, the Gladstone's have focused their attention on raising two beautiful Papillion's, Cosette and Phoebe.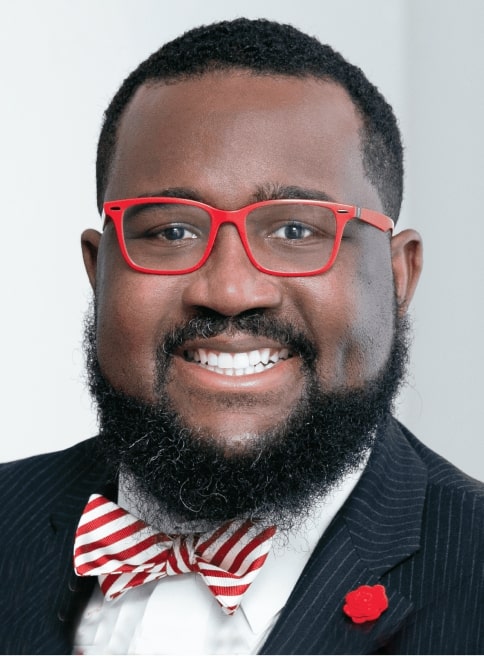 Earl Stewart, Jr.
M.D.
Medical Education:
June, 2009 – May, 2013 Meharry Medical College School of Medicine Nashville, Tennessee M.D. Degree May, 2013, Gold Humanism Honor Society.
Awards:
2021 Georgia Trend Magazine "Top Doctors" Recognition https://www.georgiatrend.com/2021/04/29/2021-top-doctors/
Teaching Experience:
Appointed Volunteer Clinical Assistant Professor Department of Internal Medicine Philadelphia College of Osteopathic Medicine.
Professional Societies:
Member, Medical Association of Georgia (MAG) Affiliate Group: Cobb County Medical Society 2020 to present Member, Young Non-profit Professional Network of Atlanta 2019 to present Rising Leader Member, American Association for Physician Leadership (AAPL) 2018-present Beyond Flexner Alliance Physician Member and Participant Attended: 2018 Beyond Flexner Alliance Annual Conference, Atlanta, Georgia (April 9-11) 2013-present National Medical Association (NMA).
Member, Zion Baptist Church of Marietta, Georgia.
Family Foundation:
The Dr. Earl Stewart, Jr. Family Foundation is a private, non-operating (grant making), family-run, non-profit corporation organized exclusively for charitable purposes, including, for such purposes, the making of distributions to organizations that qualify as exempt organizations, under Section 501 (c)(3) of the Internal Revenue Code, or the corresponding section of any future federal tax code and pursuant to the Georgia Nonprofit Corporation Code. The mission of the Dr. Earl Stewart, Jr. Family Foundation is to create and award educational scholarship grants to African-American youth who meet all individual scholarship criteria, financially support cultural, historical, performing and visual arts, and faith-based organizations and institutions of Christian worship in the African-American community and those that seek to strengthen and further the heritage and history of the American-American community. The organization also endeavors to financially support other philanthropic and charitable non-profit corporations recognized under section 501(c) (3). In May 2020, we launched The Black Art List, a free and selective service of the foundation which is a directory connecting patrons directly to the work of independent African-American artists whose work celebrates the beauty of the African-American cultural experience and heritage.
Other interests:
Blogging about my healthy cooking interest, fashion interest, Poetry in Medicine series, and Point of Care series on my personal blog: esjmd.wordpress.com Fishing, Collecting African-American and African Art and Sculptures, Traveling, and Inspirational Speaking to Church and Youth Groups, Listening to Traditional Gospel and Instrumental/Vocal Jazz.
Woodstock, GA
295 Molly Lane, Suite 150
Woodstock, GA 30189
Monday-Thursday
Friday
Saturday/Sunday
8am–12pm / 1pm–5pm
8am–12pm
Closed
Atlanta, GA
3115 Piedmont Road
suite A102 Atlanta GA 30305
Monday-Thursday
Friday
Saturday/Sunday
8am–12pm / 1pm–5pm
8am–12pm
Closed
What Our Patients Are Saying