The wear and tear that aging puts on a person's back can lead to spinal stenosis, a condition in which the open spaces of the spine become narrower. Also known as stenosis of the spine, this condition puts pressure on the spinal cord, causing symptoms like weakness and numbness of the back, shoulders and neck, and problems with bowel and bladder function.
When a patient presents with spinal stenosis, doctors sometimes decide that their only logical course of action is surgical intervention. Unfortunately, surgery for spinal stenosis often fails, leading to failed back surgery syndrome, in which patients complain of the symptoms that are the same or worse than the ones they had before their surgery.
Fortunately, there is more than one non-surgical spinal stenosis treatment, and these treatments can also help with other problems with the spine, including disc herniation, disc stenosis, and degenerative discs. After a thorough examination, using the most current diagnostic tools, the doctors at Innovative Health and Wellness create unique treatment plans for each patient, using therapies like spinal stenosis exercises, chiropractic care, and physical therapy to address and heal each unique health concern.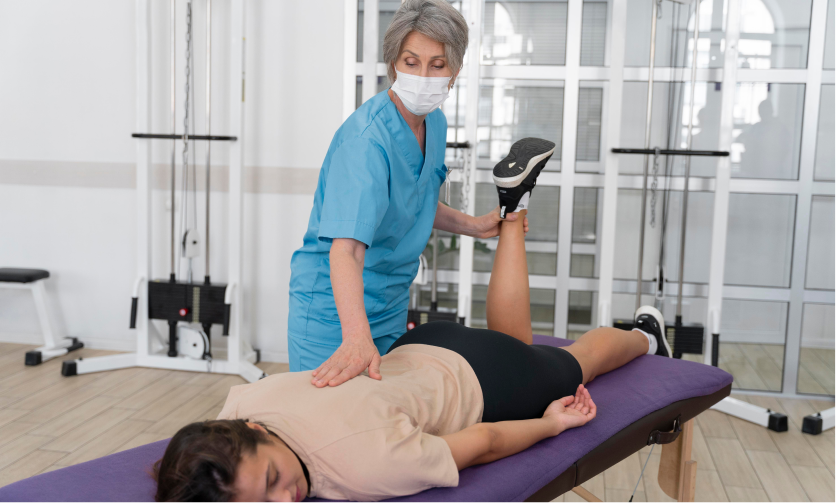 Innovative Health & Wellness has two Georgia locations: Woodstock (770) 926-4646 and Atlanta (404) 816-0222.
For your FREE consultation, call us today!
About Atlanta, GA
Nestled in the heart of Georgia, Atlanta stands as a vibrant metropolis with a rich tapestry of culture, history, and modernity. As the state's capital and largest city, Atlanta is a bustling hub known for its diverse neighborhoods, each offering a unique blend of charm and character. The city played a pivotal role in the Civil Rights Movement, a legacy honored in attractions like the Martin Luther King Jr. National Historic Site. Boasting a thriving arts scene, Atlanta is home to the High Museum of Art and numerous theaters, showcasing a spectrum of creative expression. From the iconic skyline punctuated by the Bank of America Plaza to the lush green spaces of Piedmont Park, Atlanta seamlessly marries urban sophistication with Southern hospitality. A culinary melting pot, the city's dining scene reflects its diverse population, featuring everything from soul food to innovative gastronomic experiences. With a booming economy and a reputation as a major business hub, Atlanta's dynamic energy makes it a prime destination for residents and visitors alike.
Real People,
Real results
What Our Patients Are Saying