A condition that is often extremely painful, disc herniation occurs when the soft, jelly-like center of a spinal disc pushes out through a crack in the disc's exterior. This is also called a slipped disc or a ruptured disc, and while some people experience no ill effects from its presence, others find a herniated disc debilitating. It can affect a patient deeply, causing intense pain, numbness or tingling, sciatica, or muscle weakness.
It's not always possible to identify the cause of a herniated disc. Age related disc degeneration, a condition that progresses gradually as people grow older, can certainly be a factor, but there can be many other contributing factors as well. The risk of disc herniation increases if a person is overweight or middle-aged, or has a demanding job, but it can also occur due to improper lifting or bending, or the trauma of an accident. In some cases it's impossible to determine the cause of a herniated disc, and the best courseDeshay Frost of treatment is to manage the symptoms.
At Innovative Health and Wellness, our doctors and staff are committed to helping each patient find the path to optimum health. After a thorough examination, using the most current diagnostic tools available, we will design a treatment plan customized to meet your needs and address your health concerns.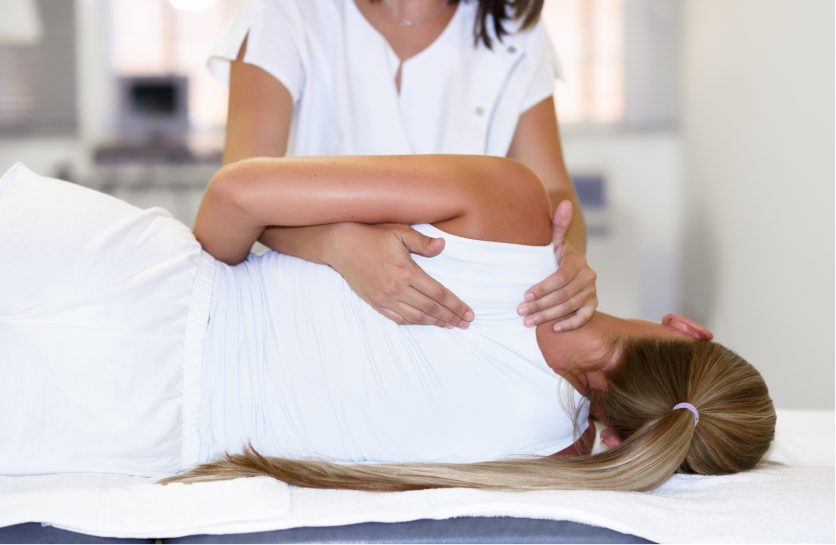 Innovative Health & Wellness has two Georgia locations: Woodstock (770) 926-4646 and Atlanta (404) 816-0222.
For your FREE consultation, call us today!
Real People,
Real results