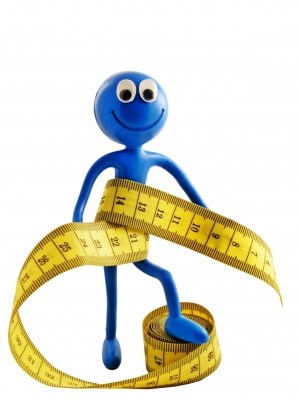 When it comes to weight loss there is no such thing as a one size fits all approach.  Everyone's body responds to exercise and calorie intake differently. This is because each person's metabolism is different. You and a friend might eat the same diet, work out the same amount, live identical lifestyles and still achieve different weight-loss results. One may lose 10 pounds, while the other not only maintains their weight but even gains a pound. It may be your metabolism that's keeping you from achieving your goal.
Resting metabolic rate, or RMR is dramatically different from one person to the next and can deeply affect how and why a person may gain or lose weight. RMR is the rate at which your body uses energy when you're at rest. It measures energy use for basic bodily functions like circulation, breathing and digestion. Sixty-five to 75 percent of a person's energy is expended at rest without taking into account the energy it takes to walk, talk, work or exercise.
At Innovative Health and Wellness in Woodstock offers Metabolic Testing that gives you the exact measurements you need to succeed. During the test, the air you breathe out is analyzed to determine exactly how much oxygen your body consumed. This is how your metabolic rate is measured. Once completed, your metabolic rate will be used to calculate your Target Caloric Zones. These Zones provide powerful information to help you lose weight. Your Zones will show you how to eat the MAXIMUM amount of food and still lose weight. Your body will be healthy, happy, and satisfied.
With this information our team can then work with you to create a customized Medical Weight Loss Program that includes –
Successful weight loss under medical supervision, without hunger
Keeps the weight off without the need for constant dieting
Changes your lifestyle – feel great, have more energy, live better
Individualized nutrition and exercise programs
Take charge of your future and your health
If you are ready to take charge of your weight with our Metabolic Testing and Medical Weight Loss Program, call our office at
770-926-4646 or use the convenient "Contact Us" feature on our website.
Image courtesy of Grant Cochrane / FreeDigitalPhotos.net