As your Chiropractor in Woodstock, we can Help End the Need for Daily Pain Medication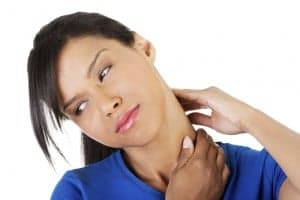 We're a nation of addicts. The number of Americans that take pain medication, whether prescription or over-the-counter, is burgeoning to epidemic amounts and show no signs of dropping. It has been reported by dailymail.com that Americans consume more than 80 percent of the world's supply of pain killers. At more than 110 tons of it in 2012 alone, it has been linked to almost 15,000 deaths per year. And yet, the push for drug-fueled pain relief rages on.
We've all seen those pain medication commercials that show the delivery driver taking pill after pill of his over-the-counter pain medication just to be able to get through his day. The advertiser is promoting the use of their meds that allow him to reduce the number of actual pills he takes in favor of their two. What's not being stressed is why this man is in need of constant pain relief. The question should be why we look to chemically-based products to aid in our living in optimal health; or why traditional western medicine doctors continue to prescribe what equates to poison for many, turning their profession into what others claim to be legalized drug pushing.
With a new focus on holistic health and drug-free living, many are now looking to end their dependency on all pain killers. At Innovative Health and Wellness, our entire focus is to aid our valued patients in living life to its fullest by providing the tools needed for optimal wellness. We believe that, through chiropractic care, nutrition counseling and other therapies, we can help those looking to end the need for daily pain medication. Find out more by scheduling your personal consultation with your woodstock chiropractor now.