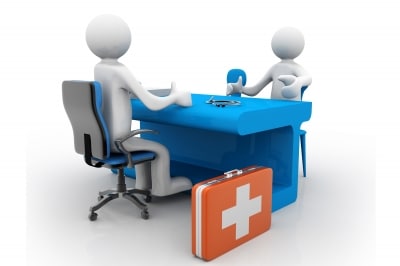 It is a common misconception that women are the only ones who need hormone replacement therapy as they age. Many men are often led to believe by their physicians that feeling constantly tired, having the inability to gain muscle mass and lose fat, decreased libido and foggy thinking is all a part of growing older. Accepting these symptoms as a part of aging can negatively impact your ability to perform at work, relationship with friends and family and most importantly, how you enjoy your life.
Many people are amazed at how impactful hormone replacement therapy for men like that offered by Innovative Health and Wellness in Woodstock can be to a man's physical wellbeing.  When a man's hormones are out of balance, so is everything else in your life.
Every man experiences a gradual decline in hormone production as he gets older. Beginning at age 30, his body starts to manufacture less and less testosterone, losing roughly one to three percent per year. Then, sometime between 40 and 55, testosterone levels drop dramatically and signal the onset of Andropause or Low Testosterone, the medical term for the male equivalent of menopause.
After this happens, a man may find himself deficient in sexual desire, gaining weight, losing muscle mass and not feeling motivated, depressed and moody. Most men who don't have hormone replacement therapy believe they have to live through these symptoms as part of "ageing".  Nothing could be further from the truth!
At Innovative Health and Wellness we have developed our own proprietary protocol that that restores male hormone levels. Hormone replacement therapy for men has proven effective in restoring youth and health, and natural hormone replacement avoids the side effects synthetic hormones can cause.
For more information on Hormone Replacement Therapy at our Woodstock office (Click Here), call us at 770-926-4646 or use the convenient "Contact Us" feature on our website.