The Surprising and Often Hidden Reasons for Disappointing Weight Loss Results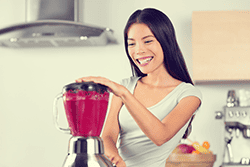 Though our medical weight loss strategies offer a higher rate of success than retail weight loss programs, we do have the unusual instance where a client is unwittingly sabotaging their best efforts and stalling their weight loss. Though plateaus are an expectation of every weight loss endeavor, and need to be addressed as they occur, a lengthy stall where you no longer drop pounds despite proper diet and exercise, can be an indication of some underlying issue or habit. Here is a list of some surprising reasons why you're not getting the results you've worked for:
You're not getting enough sleep – Cited by many fitness and weight loss experts as a major hindrance, lack of sleep could be causing a rise in cortisol, blood sugar and insulin. These all help to increase your appetite while working to lessen your body's ability to burn fat. Make sure to get at least seven or eight hours a night.
You're giving yourself too many excuses for eating the wrong foods – Yes, you worked out hard this morning. Yes, you deserve a reward. But loading those spent calories back into your fat vault will never help you push beyond where you are. Also, try not to indulge simply based on the fact that you are going to work out later. Create rewards for yourself that are not based on food or alcohol and you'll move past that nasty plateau.
You're unknowingly indulging in sugar – You don't need to be sneaking in a Twinkie everyday to be taking in too much sugar. Those so-called "healthy" smoothies, protein bars and even yogurts can be loaded with extra grams of sugar that are adding to your calorie intake and making you more hungry. Be conscientious about any food with a label on it and stick to real, natural food choices for better weight control.
You avoid eating fats – Choosing the right type of fat is more important to your weight loss efforts than choosing to avoid them at all costs. Your body needs healthy fats and oils to not only function properly but to keep your metabolism stoked.
You lack Vitamin D – This essential vitamin is imperative for helping you burn fat. Get some sun, eat salmon, drink your milk and watch those pounds start to shed again.