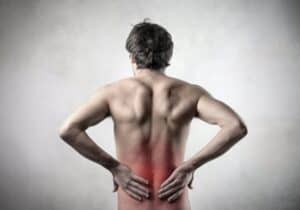 If you suffer from back pain you are probably searching for a solution that will help you become more mobile, with less discomfort. Back pain can be a seriously disabling condition or simply an inconvenience – either way; it is important to treat back pain promptly so you can live a normal life and reduce the risk of serious complications occurring in the future. One effective treatment for back pain is chiropractic. Chiropractic treatment includes a series of spinal manipulations that are designed to realign the spine and help reduce pain levels in the body.
Spinal Manipulation for Back Pain
The chiropractor uses his or her hands to apply force to certain joints in the spine. The force pushes the joint and allows it to rest in a new position, meaning the spine is in better alignment and the stress on the nervous system is reduced.
Chiropractic: Safety and Effectiveness
When you visit a licensed, professional chiropractor you can be sure that the treatment will be carried out in a safe and controlled manner, meaning you will not feel discomfort during the treatments and that the procedure will be effective for reducing pain in the back.
Chiropractic treatment is an effective option for dealing with acute back pain or chronic back pain when there is a flare-up. Many people are completely pain-free after treatment sessions. If the back pain is severe then several sessions are needed.
Treatment Methods
Along with spinal or manual manipulation, your chiropractor will probably use other techniques to help treat your back pain. Treatment options in the chiropractic clinic include exercise, physical therapy, massage therapy, heat and ice, bracing, ultrasound, or electrical stimulation. You can also do many things at home to minimize pain and prevent back pain from occurring in the future, for example, maintain a healthy weight, lower your stress levels, choose a firm and supportive mattress, wear comfortable shoes, and maintain good posture.
If you are searching for a back pain solution, make an appointment for chiropractic treatment. All treatment plans are specially devised for the individual, making sure the treatment meets your specific needs. Following a consultation where the chiropractor will ask you about your general health and your symptoms, he or she will devise a treatment plan that works for you and is in line with your treatment goals.