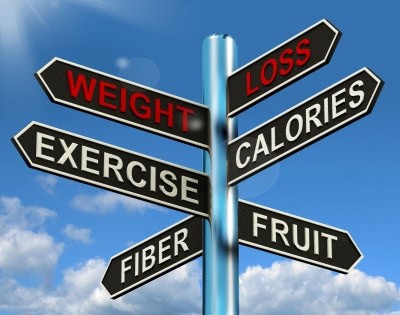 Approximately 73 percent of Americans are considered overweight or obese. Being overweight is a medical issue that can increase your chance of suffering from –
Coronary heart disease
Type 2 diabetes
Hypertension (high blood pressure)
Stroke
Sleep apnea and respiratory problems
Osteoarthritis (a degeneration of cartilage and its underlying bone within a joint)        
With the rising rate of obesity and the medical issues that result from being overweight, more and more people are reaching out to their health care professional for assistance in treating this disease. There are several reasons why people who need to lose weight should seek medical and professional assistance.
Comprehensive Evaluation
Anyone interested in losing weight should understand their current health. At Innovative Health and Wellness we will do a detailed review of your medical and health history. This evaluation is a key component of any weight loss program as it will not only provide details on your current health, but provide a point from which you can measure your success.
Medical Monitoring
Chances are if you are overweight, you are suffering from one or more of the health concerns mentioned earlier, and you may be on one or several medications. When on a weight loss program, you may experience changes in your blood pressure as well as heart and respiratory rates. Weekly monitoring by a physician can help track these changes.
Individual Support
Studies have shown that the doctor-patient relationship provides several opportunities to encourage behavior change and reinforce positive changes, including improved dietary practices, increased activity, and weight loss maintenance. Programs that encourage regular visits also provide accountability and continual support to assist you in losing weight as well as education and programs to help you maintain your weight loss and wellness for a lifetime.
You can lose up to 30 pounds in 30 days with our physician-directed medical weight loss program. Our plan includes low calorie diets, B-12 injections, weight loss medication including Phentermine, Adipex and Tenuate to help with quick weight loss. This "stronger than HCG" diet program can change your life. We also offer wellness and bio-identical hormone replacement programs.
For more information or to arrange a no cost, no obligation consultation at our Woodstock office call us today at 770-926-4646 or use the convenient "Contact Us" feature on our website.
Image courtesy of Stuart Miles / FreeDigitalPhotos.net