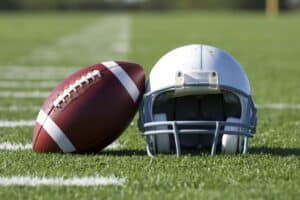 More and more people are taking part in organized sports activities – excellent news for health and wellness, but the extra activity should come with a warning. Whenever you play sports you are at risk of injury. But don't let this stop you – follow a few simple steps to prevent injury and stay healthy during and after your sport.
Consult your doctor before starting a new exercise regime or if you have a health condition that could affect the type of sport you play. If the doctor identifies any weaknesses you can deal with these so they don't cause injury.
Make sure you are physically and mentally in shape to start playing your chosen sport. It is a mistake to believe you will be able to deal with the demands of a sport that you have never played before. Start a conditioning or training regime before you play. You should also take part in regular training sessions as you continue with your sport. Start slowly and build up the intensity of the training and also the amount of time you play sport.
Understand the type of protective gear you need for the sport and make sure any equipment fits correctly and is well-maintained. The type of shoes you wear is particularly important. There are different training shoes for different sports. Choose the correct style, and make sure they fit well.
Warm up before the sport and cool down afterwards. Start with a gentle jog then do some stretches, and follow the same procedure in reverse to cool down.
Don't over-train or do too much – if you feel pain while playing a sport, stop and assess the site of the pain. If you are injured, do not continue to play. Seek advice and appropriate treatment.
Build rest days into your exercise schedule or cross-train – do different activities on different days to vary the muscles you use.
Make sure you are following the correct technique and using the right form when you are playing a sport – practice makes perfect, and can reduce injuries. Get coaching to develop the right technique and set good habits.
Drink plenty of water throughout the sport and training, and continue to hydrate after your session. You may need a sports drink if you are exercising at high intensity.