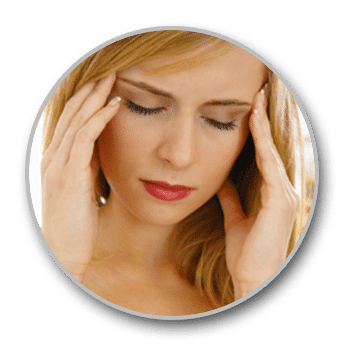 Headaches have many different causes, including environmental factors, stress, illness or disease, poor posture, and food allergies, and migraine headaches often run in families. At Innovative Health and Wellness we offer Headache and Migraine treatment for patients who suffer from these conditions. If you suffer from migraine headaches, cluster headaches or any other type of headaches please give us a call to schedule a full assessment of your specific pain and potential treatment options.
Symptoms of a car accident might not appear immediately. Often times ER Doctor's and Emergency First Responders miss the symptoms and/or misdiagnose the issue. At Innovative Health and Wellness you can expect a thorough exam utilizing the latest in diagnostic tools to help us help you. We'll create a custom treatment plan that will help you get back to the things you love.
Are you constantly trying weight loss programs and fad diets only to find you gain the weight back? Our medical weight loss program is personalized to your specific needs. We'll help you to understand and change your diet and your habits to help you look and feel your best. We offer medically supervised weight loss without hunger as well as individualized nutrition and exercise programs. Call us today to schedule an appointment with one of our Weight Loss experts.
Food Sensitivity Testing
For over 25 years the ALCAT Test has provided patients and healthcare professionals a window into a variety of conditions such as migraines, obesity, and digestive disorders. At Innovative Health and Wellness we can help you identify your specific food allergies or intolerances so you can adjust and improve your diet and your general well-being. Contact us today to schedule an appointment!
Four out of five Physical Medicine patients are seeking treatment due to a chronic lower back pain issue. If you are in pain from lower back issues or have a chronic issue with any part of your back please call us today to schedule an appointment. Lower back pain can seriously affect your quality of life and can cause other, systemic, issues with your arms, shoulders, legs, and neck. Determining the cause of your back pain is critical to helping you get on the road to recovery. At Innovative Health and Wellness, our Doctors are experienced with providing treatment protocols to help you overcome your back pain issues. These protocols can include traditional medicine, physical therapy, and simple exercises to help you increase your flexibility and strength. Give us a call today to schedule an appointment and to see how we can help you with your Lower Back pain.
Give us a call today at 770-926-4646 to see how you can set up your
FREE consultation for headaches and migraines!